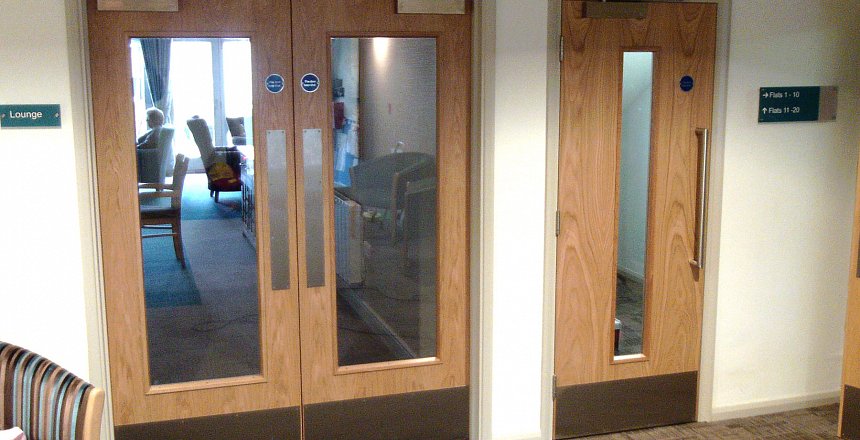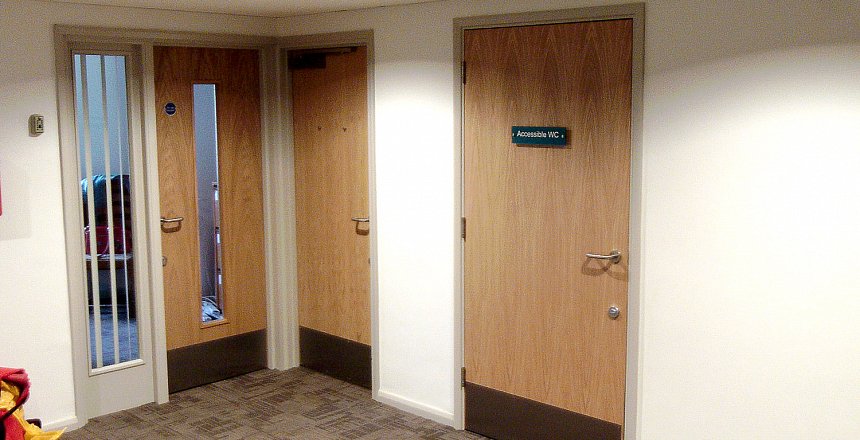 Fire Door Modifiers & Installers
A fire door is a vital safety device engineered to save lives and property. Its correct specification, fitting and maintenance are the responsibility of each and every person involved in the process from specification to maintenance.
Designated Certifire Approved Door Modifiers
Badmans gained Certificate of Approval No. CAF5018: Designated CERTIFIRE Approved Door Manufacturers' to modify manufacturers' fire doors.
A Licensed Door Modifier also known as a Processor is a joinery firm which takes a specified certificated fire door leaf from a Prime Door Manufacturer in the Scheme OR a certificated fire door blank from a Blank Manufacturer *, and conducts one or more of the following processes on the product:
Sizing of blank
Lipping of blank or re-lipping of leaf
Application of cosmetic face
Trimming of doors (where permitted by the certification)
The cutting of aperture(s) for glazing, air transfer grilles, letterplates, etc.
The glazing of apertures
The manufacture of door frames with or without hardware
The manufacture of doorsets and doorkits
* NOTE: The Blank Manufacturer MUST have a blank with a certificate (CF) from Warrington Certification Ltd.
As a member of the BWF-Fire Door Alliance Scheme, we fully support their promotion of third party certificated fire doors and fire door systems and best practice. We are rigorously assessed and audited by Warringtonfire, providing specifiers with the added security and confidence in the products being selected.
Our quality management system covers the manufacture and supply of all our general joinery products and fire doors and frames and our manual sets out our procedures for working with customers and for the control of our manufacturing operations.
The Quality Management System is designed to comply with International Quality Standard ISO 9001:2008, which includes a commitment to the continuous improvement of our system.
This is achieved by measuring both our customers' levels of satisfaction and our internal processes to determine our level of success.
Approved Fire Door Installers
Badmans are certified fire door installers, approved by FIRAS. FIRAS is voluntary, third party certification for installation contractors of both passive and active fire protection systems, operated by Warrington Certification, and accredited by UKAS to EN45011. Our FIRAS certification including the scope of our certification can be viewed in the FIRAS Register.
---
Fire Door Videos
---
Please contact us to discuss your requirements.
---