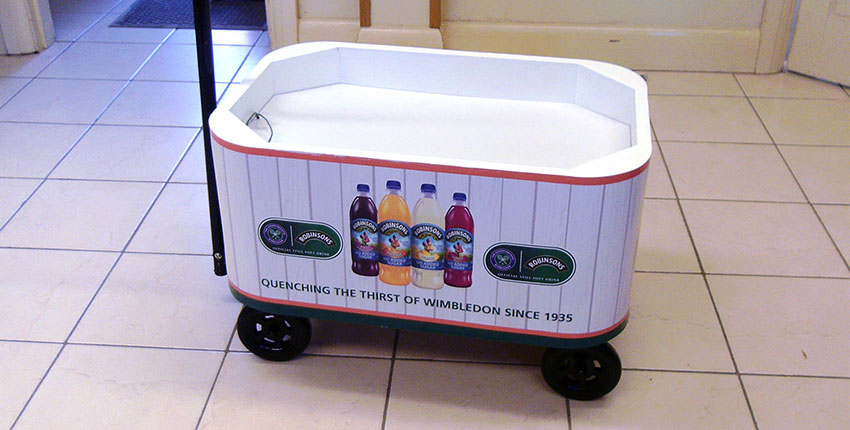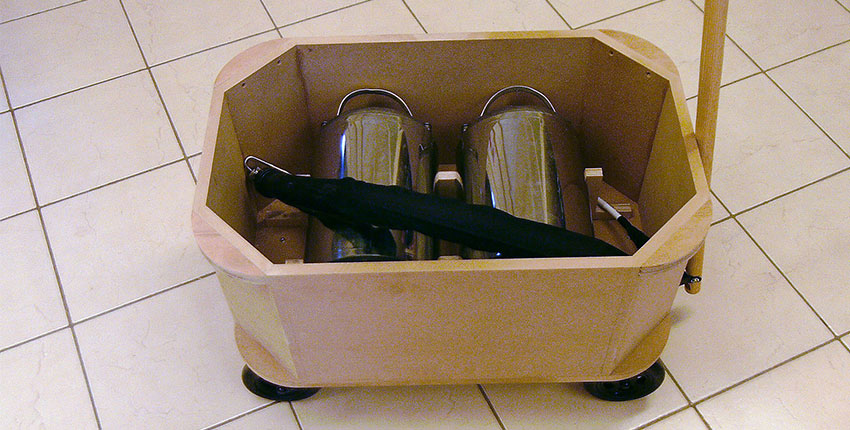 Case Study: Robinsons Drinks Trolley
Badmans were asked to produce a bespoke wooden trolley by Thirst Solutions www.thirstsolutions.com for Robinsons drinks to be used at the 2014 Wimbledon Tennis Championships.
Badmans produced an MDF construction to house two drink canisters, hidden in the bottom of the trolley. The unit was then wrapped with the Robinsons branding and proved very popular.
---